Suffrage Now!
EVENEMANG
Datum:
13 augusti 2021 09:00
-
14 augusti 2021 17:00
Plats:
Online
International research conference on Gender and Democracy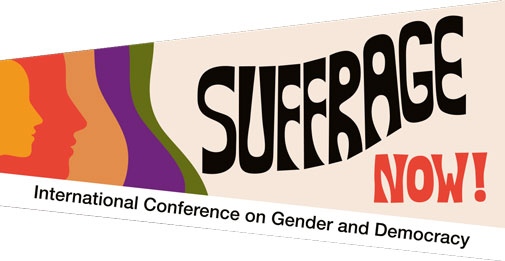 Conference participation is free of charge. All participants (incl. attendees without paper) are requested to register. Follow the link to the conference website here.
---
This conference commemorates the centennial of the introduction of universal and equal suffrage in Sweden. The aim is to initiate and present research on the introduction of women's suffrage and its consequences in a comparative and global perspective and bring together scholars from a variety of disciplines and countries in order to share their expertise and experiences and participate in a critical dialogue on women's suffrage, gender and democracy.
The conference is organized around a number of themes, such as:
Actors, institutions, culture and morality; voting restrictions
Historical contexts: nationalism and statebuilding; wars; political parties; people´s movements
Discourses, ideas, mentalitities, emotions; iconographies of the suffrage movements
Contested celebrations and narratives
Religion, revival and temperance movements
The state of research today, both Swedish and international, offers good possibilities for developing insightful comparisons and renewed theoretical perspectives on suffrage and democracy. Initially, research often focused on women's suffrage in single countries, usually the scholar´s own country. The number of countries and the geographical span of the countries was quite limited. Over the years, the countries analyzed have multiplied and become global in scope, offering new possibilities to critique and enrich analytical frameworks.
This Conference has been preceded by a national Conference (2016), followed by three international symposiums (2017-19), funded by Riksbankens jubileumsfond.
Senast uppdaterad: 8 juni 2021
Webbredaktör: Anders Ståhlberg
Sidansvarig: Historiska institutionen